Hi, I'm Grace. But you know that by now, don't you?
I'm starting to write blog posts *in* the Blogger box again instead of copying and pasting from Google docs, and it's taking me right back to my days at college, when I'd write frantically between lessons then hit 'publish' without proofing anything.
I always do these Facts posts, and they get mad attention. Maybe because they're short and sweet? Maybe because you lot are nosy, and want to know every weird thing about me? I do sometimes worry my attention span is really poor, these days. I used to be able to sit and colour in a picture, or read a book, for hours on end. These days I get antsy when I'm doing the same thing for an extended period of time, and find myself grabbing my phone every few minutes – then I scroll, scroll, scroll, like, like, like, and don't really achieve anything but it's the quick-paced engagement my brain seems to prefer these days. Ugh. Wow, this turned into Something, didn't it? Apologies, gang. Let's get back to the quick and quippy facts…
I am really obsessed with making things like soup and porridge. My friend told me recently that's because it's essentially a brewing spell.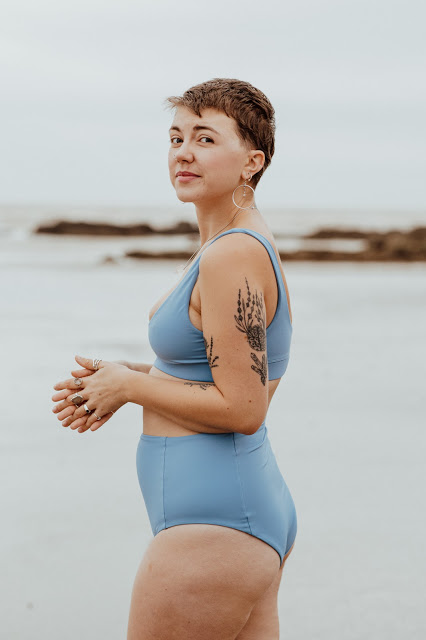 Photo: Rachel Manns
Piece is a kind gift from Stay Wild.
I got a 2021 planner, and don't feel foolish about it at all.
I hate English breakfast tea. Unless it's being served to me in a hospital bed.
I can't wait to go sea swimming again in the warmer months; it was so healing and magical for me last summer.
I'm getting eczema on my hands from washing them so much, again.
It's a tough call, but I think Pilea Peperomioides are my favourite houseplant. Don't tell my aspidistra.
I met Greg James once. He told me he liked my voice, and I should start a podcast.
I've unintentionally started a booze-free January… and I am now considering it a challenge, especially with all these awful news stories emerging every evening. Wish me luck.
One of my simple but serious life mottos is: 'Never be without a pen' – Richard Gilmore, 2003.
I've finally started watching The Office (US version). I'm three series in, and only just starting to warm up to it. Stay tuned for more developments.
I've never written a Facts post with complete sentences like this… I quite like it. Do you? Let me know.
I received a negative Covid test result this morning, and it was honestly the nicest thing to wake up to. (the drive through self-test pop ups are SO weird, but an amazing feat of engineering)
I recently had a wild moment and ordered myself two dresses online, and when they arrived I remembered why I never order clothes online.
I start a new (temporary) job next week.
I'm really bad at keeping gratitude journals, or sticking to Miracle Morning-style routines.
I am really missing shoots, in lockdown. Not just the big snazzy magazine kinda ones in obscure locations in London, but the wacky ones with my creative friends that would often include trekking through muddy woods, dipping toes into the freezing sea, hanging spooky things from trees and doing a very quick and un-glam costume change in the shopping centre car park.
I don't miss sitting in cafes as much as I thought I would. Shocking, I know. I am actually really loving the fact that if I want to see someone safely right now, one-on-one, we have to go for a walk together. I realise, yet again, I am very fortunate to live right by the sea.
I've been in my little flat for a year now, and I am still so grateful I was able to move out and start my journey living alone in what turned out to be a most unfortunate year for everyone. I have to move in the summer, and I'm choosing to see it as an exciting opportunity to find a new happy space for me and my plants.
But enough about me. How are YOU?